LYON 5 - VIEUX LYON
MASTER ICE CREAM MAKER
"Ice cream maker" from father to son and from father to daughters since 1899
Your ice cream parlor in Lyon, René Nardone offers you his homemade ice creams to taste on the spot or to take away.
LYON 5 - VIEUX LYON
MASTER ICE CREAM MAKER
"Ice cream maker" from father to son and from father to daughters since 1899
Your ice cream parlor in Lyon, René Nardone offers you his homemade ice creams to taste on the spot or to take away.
YOUR ICE CREAM MAKER
IS CURRENTLY OPEN
from 1:00 p.m. to 10:00 p.m. on weekdays
and from 9:00 a.m. to 11:00 p.m. on Fridays and Saturdays
"GLACIER" FROM FATHER TO SON
AND FROM FATHER TO DAUGHTERS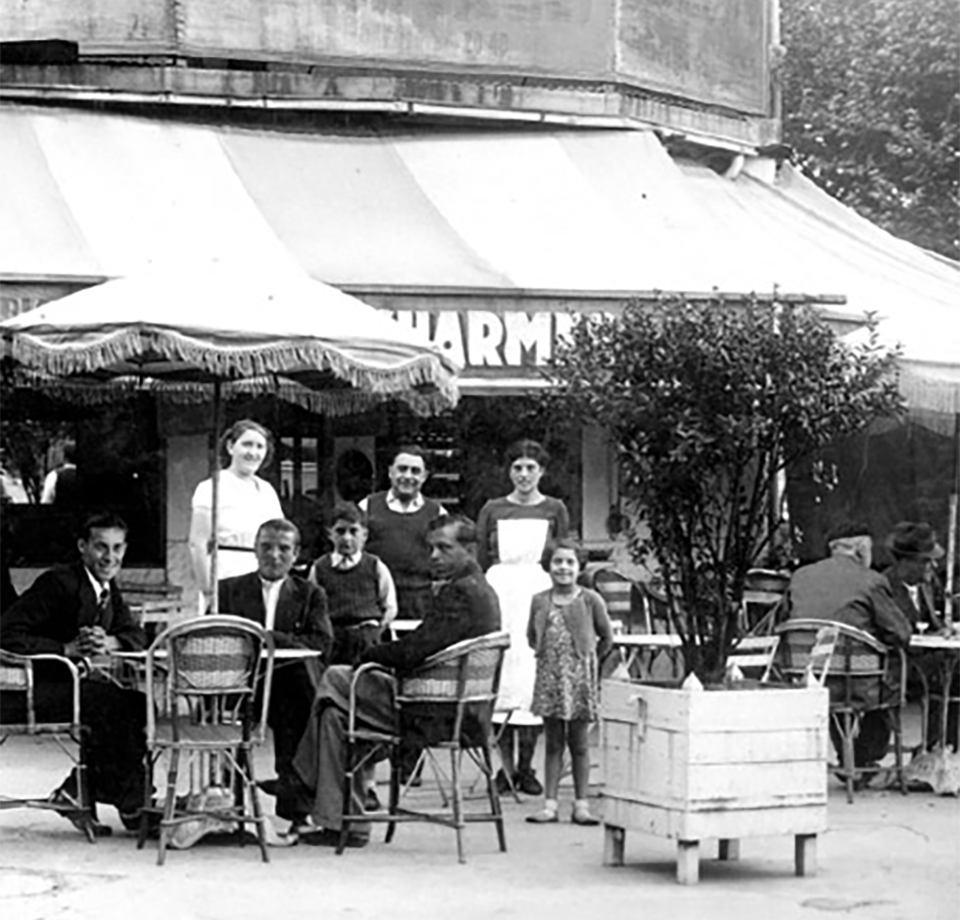 It all started in 1899 in Liège, Belgium, when Loretto Nardone, Italian immigrant, founded his company.
At the beginning of the twentieth century, he moved to Lyon, where Antonio, his son succeeded him in the business in 1929 and opened " glacier Trianon" at the current address (26 quai de Bondy, lyon 5e). Ice-creams are not only sold at the store : residents in Lyon still remember Antonio and his wife Beatrice who set up a mobile kiosk around Place Bellecour.
The manufacturing quality is the watchword of the family business, which allows to meet the requirements of the lyonnais people.
Years went by, until Antonio's son, René, and his wife Michele took over the business.
Using ingredients of uncompromising quality, researching new trends, and constant innovation, have helped to strengthen their reputation.
In the early 70s, they developped the brand, the reputation of which,beams over Lyon and the region.
In 1980, the store was renamed "René Nardone Glacier". It was at this precise moment that a turning point occurred with the opening of 2 parlours, the expansion of the terrace and a significant diversification of flavours. The number of flavours increased from fifteen to forty And today, sixty-three different flavours are available for sale every day.
René Nardone has become the leading manufacturer of ice-cream in Lyon.
But the family saga does not end here: in the last 10 years René 's daughters , Armelle and Béatrice, together with Gilbert, Béatrice's husband, have taken command of the enterprise and perpetuate tradition with the same permanent concern of satisfying their customers.
HOME MADE PRODUCTION
TO TASTE ON THE SPOT
Our ice-creams are made in the purest tradition.
The quality of ours flavors ours is a permanent concern.
We wish to fully satisfy our clients.
We have the ambition of reming a family enterprise with a local production.
We have opted for quality and know-how.
Creativity and innovation are our priorities.
STROLLING AROUND THE CITY
TAKEAWAY
René Nardone invites you to enjoy an ice-cream in a cone or in a take-away cup.
You will have a wide choice among the 60 existing flavours.
You can also appreciate crepes and waffles.
The complete range of produce will delight you and enable you to dicover new savours while discovering Lyon, Unesco world heritage.